Should I get under floor heating?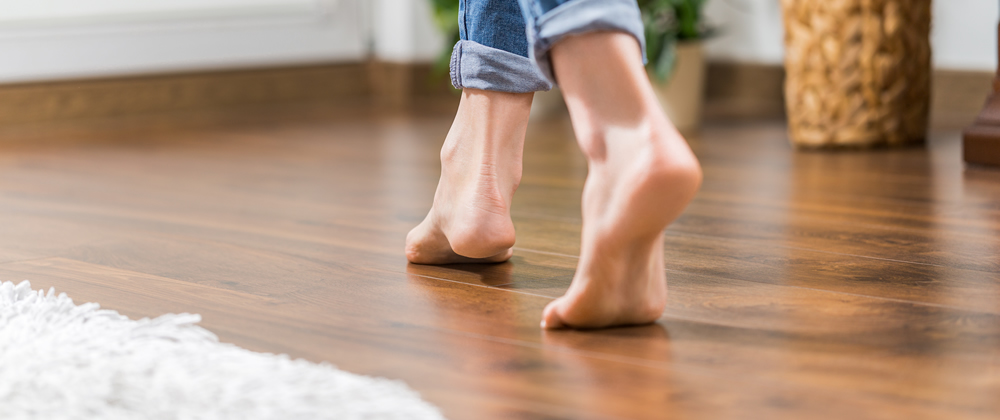 Should I get underfloor heating?
Underfloor heating may come across as overly luxurious, expensive, and difficult to install. However, this is far from the truth as it is an efficient and cost-effective way to heat your home. It can be surprisingly affordable, especially if you are thinking of renovating.
This guide aims to tell you everything you need to know about underfloor heating. We have included some pros and cons so you can decide if it is right for you.
What is underfloor heating?
Underfloor heating is a form of central heating which achieves indoor climate control for thermal comfort using conduction, radiation, and convection. It involves the installation of pipes in the floor for the whole floor, heating the room from the floor up.
So, what are the pros and cons of underfloor heating?
Now you are a bit more familiar with what underfloor heating is, you may be interested in knowing a bit more about the positives and negatives. There is no denying that underfloor heating is the homeliest way to heat your toes, but is it worth the extra cost? Should you just stick to traditional radiators?
The Pros:
Pro: Ease of installation
Underfloor heating is very easy to install, especially if you are building a new home or renovating one.
Pro: More space
With your heating system now being under your floor, you have a bit more space in the room where radiators would have been place. This opens much more design freedom without radiators getting in the way – no more planning around radiators!
Pro: Energy Efficient
Traditional radiators need to be heated up to 65-75 degrees to effectively heat a full room. Floor heating only needs to be heating up to 29 degrees (or less depending on the type of floor). Therefore, this means underfloor heating consumes much less energy, keeping your energy bills much lower.
Pro: Effortless to run
Underfloor heating once installed requires pretty much no maintenance. It also comes with a lifetime guarantee for your complete piece of mind. The controls will ensure underfloor heating runs in the most efficient way. There will be a programmable thermostat providing you the option to modify and switch it off at night, for example.
Pro: Works on all floor types
Underfloor heating is not limited to only one type of floor type and can provide you with the freedom to design our home in the exact way you want. Being able to freely choose your floor type, working with the full wall and floor space of your room, is a positive factor when choose whether to proceed with underfloor heating.
Pro: Safety and Comfort
You no longer need to worry about hot surfaces of radiators, or any loose sticking-out elements that may put yourself and others around you in danger. Underfloor heating is safely tucked away and will not get too hot to the touch.
The Cons:
Con: Installation Time
When installing underfloor heating, a self-leveling compound needs to be applied on top of the heating system which will factor in a bit of extra time to your installation for this to dry (usually a day or two).
Con: Floor height use
When installing an underfloor system, your floor height will increase by a few centimetres. With the added option of placing insulation boards underneath the heating equipment this could also increase the height slightly further.
Con: Installation Cost
When estimating the cost of underfloor heating installation, it is safe to estimate between £75 and £100 per square meter – this is dependent on the type of system you choose. You will also need to have a qualified electrician to connect the system which may also take a few hours and increase the price.
Is underfloor heating worth it?
Underfloor heating is an easily efficient way to warm your home and keep you cosy. Although it is higher to install than the traditional radiators, there are many options available to suit your budget – it also provides substantial cost savings to your energy bills. Replacing your boiler with an Air Source heat Pump will save you money on your energy even further – we highly recommend pairing the two to get the most efficient and cost-effective outcome! Not sure on what a Heat Pump is? Check out our straightforward explanation here.


How much would it cost?
Underfloor heating depends entirely on what system you decide to go for and whether you install it into a new build, renovation, or existing property. An electric system will cost around £75-£100 per square meeting. Other costs will include the insulation, heating control and electrician fees. Water-based systems will cost significantly more and are more of a luxury option than a money-saver.
Is underfloor heating right for you?
Underfloor heating is ideal when building a new-build home, renovating an existing home, or building a new extension. The main attractive element for underfloor heating is the comfort it provides, and the luxury of it. When heating a room, the heat will be evenly distributed consistently, starting with heating your feet first! Paired with an Air Source Heat Pump is the key to saving money on your energy bills and putting the best economic step forward.
Don't hesitate to give us a call on 01255 821443. Alternatively, you can fill out a call-back request form and a member of the team will be in touch.